Your Wedding is one of the most anticipated and important days of your life.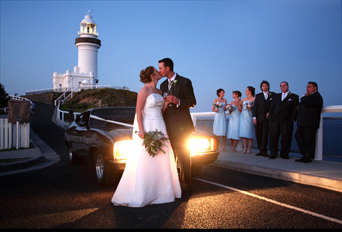 A wedding is a very special milestone event for you and your family and friends. A wedding ceremony symbolises the coming together of two families and is a public declaration of love, commitment and the begining of a new life together, witnessed by those who care. It is one of the few occasions in contemporary life where tradition, symbolism, formality and celebration all come together. We all want our wedding day to be a well-organised quality event, flowing smoothly and seamlessly, with a sense of polish, class and elegance, climaxing with a fun part is a genuine celebration. We want all our guests to feel relaxed and to leave with the impression of a fantastic fun-filled night that had real feeling, and a sense of significance. Music has always been an important fundamental element in making this celebratory life event a resounding success.
We understand that the prospect of making your night a perfect success can seem daunting, a little intimidating and to some perhaps even seem stressful.
We have played at, and observed, a great many weddings and understand the importance of that wedding in your life and the natural pressure you feel as the day approaches... and on the day of the event itself we believe in contributing our experience to helyou to a great entertainment solution. Wouldn't it be great to know that one of the most important elements of your Wedding - the music entertainment - is in the hands of a seasoned group of professionals who have guided countless weddings through to an ecsatic conclusion?
Call us now and talk over your dreams for a perfect wedding. We can help you relax on your wedding day, knowing that the music will be just right.
Pricing: from $400 solo, $600 duo, from $800 for trio - and from $1200 for the full band
Cost is an important element in making your decision, as your wedding must be affordable if it is to remain stress free and manageable - you'll be very pleasantly surprised at the reasonable prices our great music ensemblecharge for function entertainment in this quality bracket.
Our prices are calculated on a basis of how many of musicians are hired for the event, and how long you would like them to play for - so our packages are extremely flexible and can be tailored to suit just about any budget, no matter how simple or magnificent an event you have planned.
We can offer a soloist - piano man or versatile guitarist/singer, or music combinantions from two musicians upwards, and take it up from there to the level you feel you and your guests deserve.
We are self-managed with no middle wedding planner or agent fees which brings down the cost by 10-20%. But what is exciting for you is that we canfill the bill for each of the stages of your wedding as you progress through the day, from meeting at the ceremony, the ceremony music, to the gathering of guests at the reception for pre-dinner drinks, the dinner and pre-speeches music and then the finale dancxe party. We have the talent and skills to play all these roles so you do not need to hire different bands over the course of your wedding day.
Dr. Baz and Cass and their team of musicians also supply and manage their own sound system. We are very flexible in the scale of event we can cater for and can be fast and portable. When it's time for the speeches, we will support you with high quality sound system and microphones. We pride ourselves on providing exceptional value for money. At the end of the day you get full professional quality service, without cutting corners, but also without the high price-tag.
For a successful wedding day entertainment package you will discover there is an industry standard range of between only $400 right through to the full ensemble with extras and extended play at $5000, although it is not uncommon to choose a budget outside these figures to give the party extra oomph and contrasting moods.
Our wedding entertainment pricing packages each include sound system and microphones, cd player and lighting at no extra cost. Please note that for very large private functions, there may be additional costs for extra sound reinforcement, so ask for a quotye if you are thinking big. We can also supply a portable stage if required.
Don't hesitate to call and discuss your thoughts and vision - we have a great deal of experience and are here to help take the stress out of this important milestone and allow you to relax and enjoy!
fucking cunts hacker google stick it up your ass